Summer may be coming to a close but the 2015 year in film is still going strong. Welcome back to Rhode Island Movie Corner's year-long preview of the films that are set to come out in 2015. This is Part 8 of 12 and today we'll be looking at all of the films that will be hitting theaters this August. It's commonly said that this is when the Summer Movie Season begins to fizzle out but I think that there are still quite a few noteworthy films coming out this month. So without further ado, here are the films of August 2015.
AUGUST 7- A pretty busy weekend with four new wide releases kicking off the month, including the last major Marvel film of the year.
*Director Josh Trank ('Chronicle') helms the third major film adaptation of Marvel's First Family, the 'Fantastic Four'. As with previous adaptations of this particular franchise, the film centers on the foursome of Reed Richards AKA Mr. Fantastic (Miles Teller), Susan Storm AKA the 'Invisible Woman' (Kate Mara), her brother Johnny Storm AKA the 'Human Torch' (Michael B. Jordan), and Ben Grimm AKA 'The Thing' (Jamie Bell), who gain unique superpowers during a scientific experiment. The film also stars Toby Kebbell as Dr. Doom and Reg E. Cathey as Susan and Johnny's father Franklin.
*Joel Edgerton makes his directorial debut with 'The Gift', in which Jason Bateman and Rebecca Hall star as a married couple whose relationship becomes complicated when the arrival of an old acquaintance (played by Edgerton) of Bateman's character leads into the reveal of an old dark secret from their past.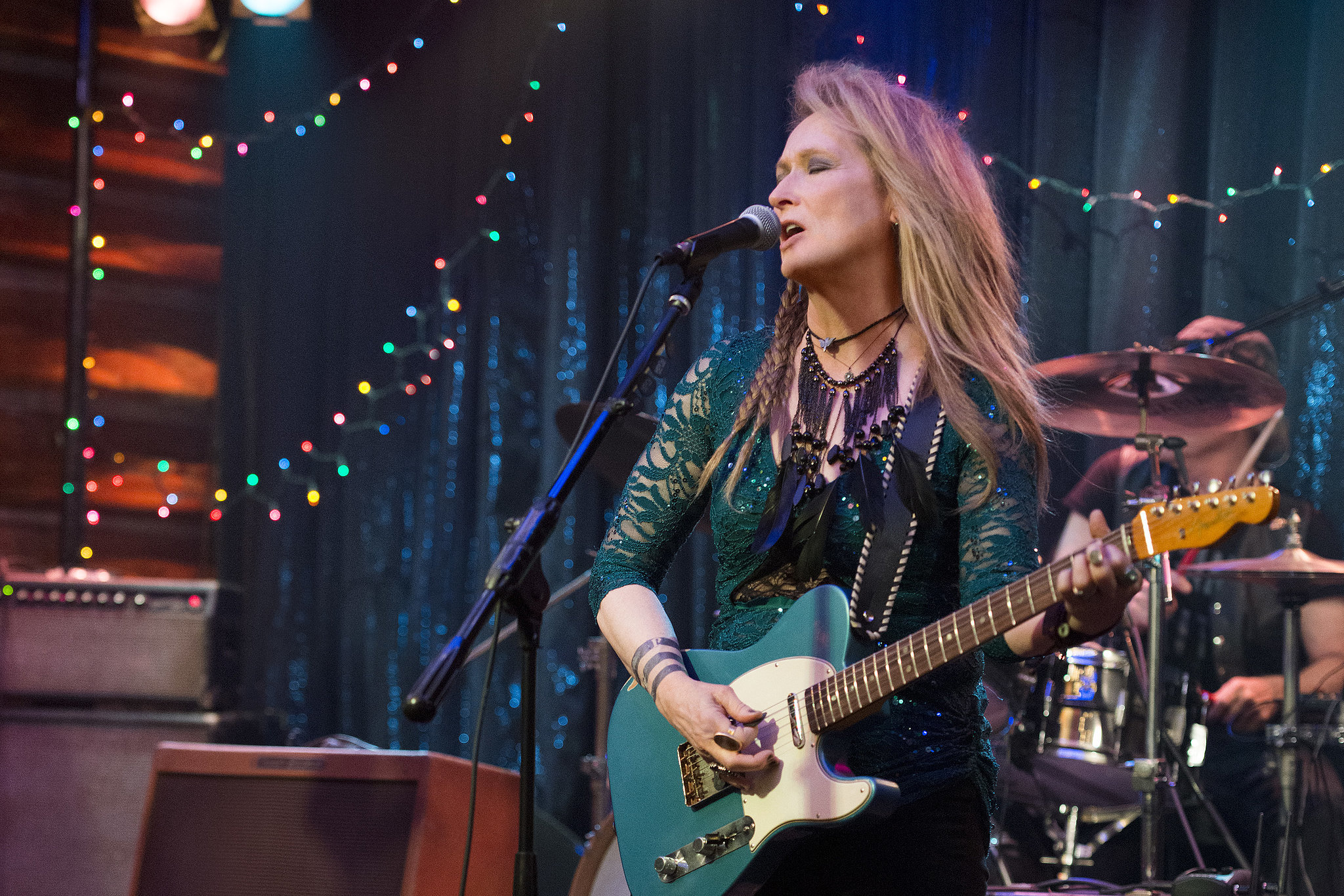 *Meryl Streep stars in 'Ricki and the Flash', directed by Jonathan Demme ('The Silence of the Lambs') and written by Diablo Cody ('Juno'). Streep plays a former musician who returns home for the first time in years after leaving it all behind to pursue a music career. The film also stars Kevin Kline and Sebastian Stan.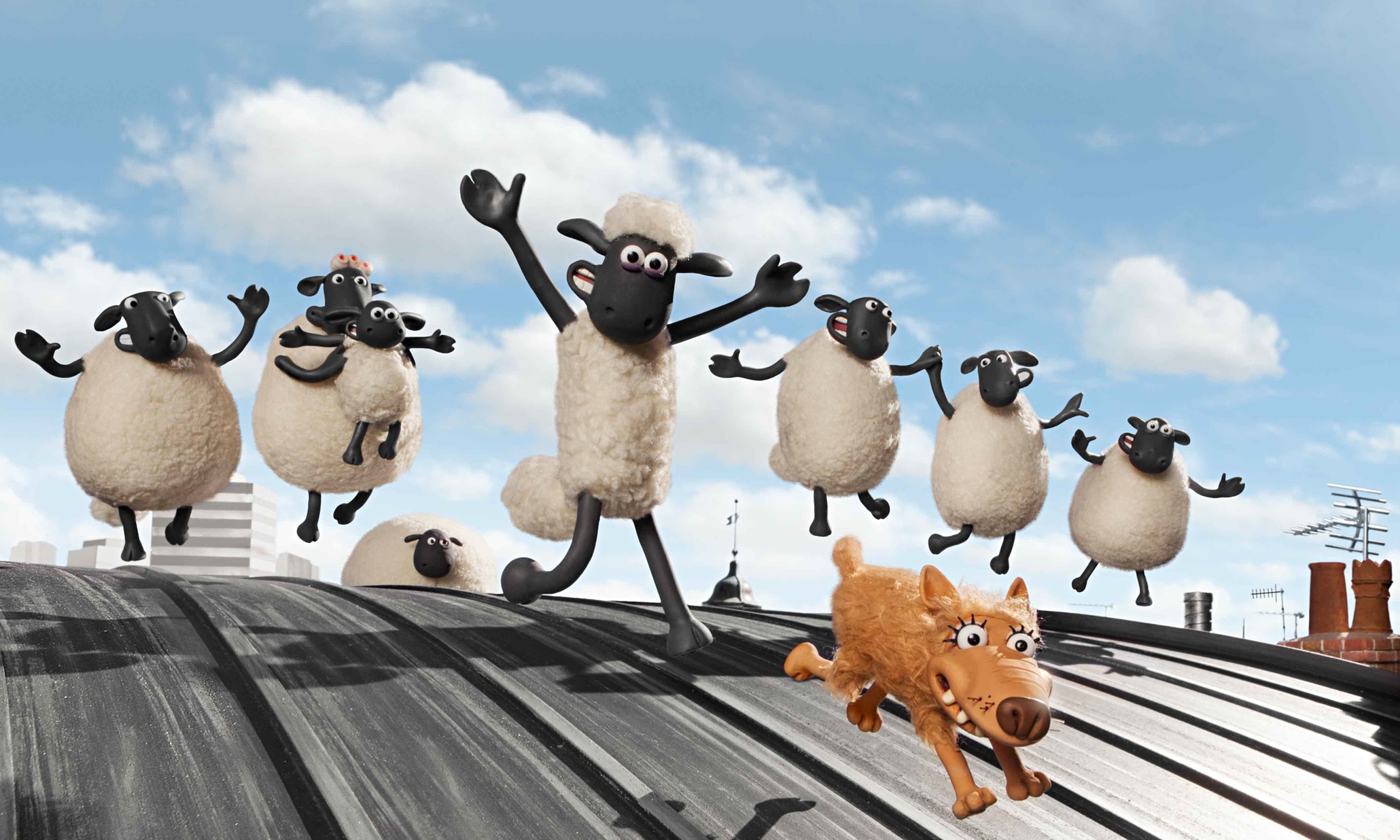 *Finally this week there is the 'Shaun the Sheep Movie', a feature film adaptation of the British stop-motion animated series 'Shaun the Sheep', which centered around the titular character of the same name who had first appeared in the 'Wallace and Gromit' short film 'A Close Shave'. In this film, Shaun decides to take a day off but ends up having to get everyone he knows back home following a mix-up.
AUGUST 14- Three major wide releases this month, including a spy flick, a musical biopic, and an animated sports film.
*An adaptation of the 1960's spy TV series of the same name, 'The Man from U.N.C.L.E.' is directed by Guy Ritchie (director of the Robert Downey Jr. starring 'Sherlock Holmes' films) and stars Henry 'Superman' Cavill and Armie 'Lone Ranger' Hammer as CIA agent Napoleon Solo and KGB agent Illya Kuryakin, respectively, who are forced to work together in order to stop a criminal organization from using nuclear weapons on the world. The film also stars Alicia Vikander, Elizabeth Debicki, Jared Harris, and Hugh Grant.
*Directed by F. Gary Gray ('Friday'), 'Straight Outta Compton' is the true story of hip-hop group N.W.A. and the intense controversy that spurred from their music, particularly in their hometown of Compton, California. Produced by band members Ice Cube and Dr. Dre, the film features Cube's son O'Shea Jackson Jr. in the role of his father and also stars Paul Giamatti as the group's manager.
*Originally released in Argentina and the United Kingdom in 2013, 'Underdogs' focuses on a boy named Jake (Amadeo in other regions) who attempts to defeat an old rival in a game of Foosball. Along the way, he discovers that he can actually talk to the board's 'foosball' players. The film's US voice cast includes Matthew Morrison, Ariana Grande, Bella Thorne, Nicholas Hoult, and Taran Killam.
AUGUST 21- A stoner comedy and video game adaptation headline the weekend.
*In 'American Ultra', Jesse Eisenberg stars as a stoner who learns that he's actually a 'sleeper' agent for the government who must now deal with being labeled a 'liability' and marked for elimination. The film also stars Kristen Stewart, Topher Grace, and John Leguizamo.
*The second major film adaptation of the 'Hitman' video game series, 'Hitman: Agent 47' (which was written by the same writer of the 2007 'Hitman' film), Rupert Friend stars as the titular 'Agent 47', a secret agent who takes on assassination missions for an organization known as the International Contracts Agency. The film also stars Zachary Quinto and Thomas Kretschmann.
AUGUST 28- Finally we have three flicks that will conclude both the August lineup and the Summer Movie Season.
*The sequel to 2012's horror hit 'Sinister', 'Sinister 2', not directed by Scott Derrickson but still written by him and C. Robert Cargill (AKA 'Carlyle' from the old Spill.com film review website), centers on a young mother (Shannyn Sossamon) who moves into a new home with her two sons but must then deal with the mysterious demon known as 'Bughuul'.
*Ethan Hawke and Emma Watson star in 'Regression', in which Hawke plays a detective who investigates a case in which a young teenager (Watson) accuses her father of a crime that he has no memory of.
*Finally, in 'We Are Your Friends', Zac Efron stars as an up-and-coming DJ looking to become a record producer. However, things get complicated when he gets involved with the girlfriend (Emily Ratajkowski) of his 'mentor' (Wes Bentley). The film also stars Jonny Weston and Jon Bernthal.
And those are the films that will be coming out this August. Check back next month for Part 9 as we start up the last third of the year with the films of September.